ABOUT CHAINBRIDGE
Bringing rapid innovation to the digital global user experience.
People are at the core of who we are and what we do – the human, the employee, the contractor. Through innovative designs and agile development, we implement technology-based human capital solutions that make people's lives safe, productive and simple.
Modernize Applications
Modernize legacy, mission-critical applications on low-code, cloud-based platforms
Centralize Systems
Replace disparate systems and data silos with a central repository for data and single source of truth
Utilize Cloud Technology
Move customers off a management heavy, on-premise solution to an application that reduces vendor dependency
Design Solutions
Create the optimal solutions for unique business needs and processes, while improving the employee experience
Support Users
We provide end-user support via 24-hour online help desks to address user inquiries, bug fixes, and routine maintenance
Aarti Smith
+ Read Bio
Stephen Bailey
+ Read Bio
Scott Dickson
+ Read Bio
Kevin Hall
+ Read Bio
Bethany Keplinger
Director, Investigative Systems
+ Read Bio
CMMI Maturity Level 3 (ML3) for Development
Woman-Owned Small Business (WOSB)
Small, Women and Minority-Owned, Virginia (SWaM)

Certified Minority Business Enterprise, Tennessee
Our History
Our story began out of a passion for people's safety. Chainbridge President and CEO Aarti Smith is a Virginia Tech Hokie, and the tragedy that took place on April 16, 2007 had a profound impact on her and the way she viewed security. It led her to question how senseless tragedies such as this could have been prevented and those 32 lives spared.
These questions were still on her mind in 2010 when a new career opportunity presented itself and from it, Chainbridge Solutions was born. What began as a business focused on personnel security has since expanded, but kept people at the core – making lives safer, productive and enjoyable.
MISSION SUCCESS
Key Clients & Contracts
PUSHING THE ENVELOPE ON WHAT'S POSSIBLE
Innovation Lab
As the way we work continues to evolve, we must evolve with it. As an organization, we embrace change and bring innovation in response to what our customers need and how those needs evolve over time.
Proud Sponsor at 2020 ServiceNow Federal Forum
Chainbridge Solutions was a proud sponsor at the 2020 ServiceNow Federal Forum where we featured an exhilarating debut of our Human Capital solution built on the ServiceNow platform.
Casey Wilkins
Chainbridge Solutions, a leading workflow automation - software development company, is proud to announce the launch of their
Chainbridge Media
We are thrilled to announce that Bethany Keplinger has been promoted to Director, Investigative Systems. Ms. Keplinger will
Chainbridge Media
Chainbridge Solutions kicked off our 2020 Summer Internship Program on May 26th! Despite the havoc that COVID-19 has brought to the working environment, Chainbridge Solutions has decided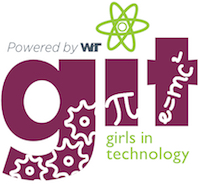 Corporate Responsibility
Girls in Technology
Aarti Smith, President & CEO of Chainbridge Solutions, is an active 2019-2020 Mentor for Girls in Technology — a committee led by Women in Technology (WIT) members. The Girls in Technology initiative provides programs inspiring girls to pursue STEM careers.
Chainbridge Solutions believes it's important for women in the technology industry to feel a sense of empowerment to innovate, collaborate, and lead with their peers and understand a pathway to successful STEM careers.
STAY IN TOUCH
Connect with Chainbridge